IPL 2024 Auction: Four Caribbean Premier League (CPL 2023) Players On Whom Franchises Can Bid In The Auction. Six teams Caribbean Premier League (CPL) 2023 is underway. Many players are performing exceptionally well in the tournament. Through their performance, they are attracting IPL franchise owners. Every year hundreds of cricket players registered themselves before auction but very few make it to the 25 member squad.
The Indian Premier League (IPL) is the world's wealthiest T-20 cricket league. Every year, players from all around the world register for the auctions to try their luck in this competition. The IPL is famous not only for its money but also for its reputation, as everyone knows that participating in the IPL would provide them with good recognition in the world of cricket.
Apart from the IPL, there are several t20 cricket leagues throughout the world, with the Caribbean Premier League being one of the most important. CPL 2023 began on August 17 and will conclude on September 25. According to reputation, this competition produces some good cricketers and makes them renowned.
The prize money for CPL 2023 has increased over the previous year. While prize money alone is not enough for the players who play, individual money concerns them a lot. This makes the IPL big, as they provide so many benefits in cash and equivalents.
Also Read: Asia Cup 2023: Who Will Face India In Final, Sri Lanka Or Pakistan?- Qualification Scenarios Explained
Some Caribbean players like Chris Gayle, Sunil Narine, Kieron Pollard, Andre Russell, Shimron Hetmyer have done exceptionally well in the Indian Premier League (IPL) in general. Some of them have landed lucrative IPL contracts after impressing team owners in previous tournaments. CPL 2023 provides an excellent platform for West Indian performers to display their abilities.
Here are four players who could potentially attract IPL franchises because of their performance in CPL 2023.
Four CPL 2023 Players On Whom Franchises Can Bid In The Auction
Keemo Paul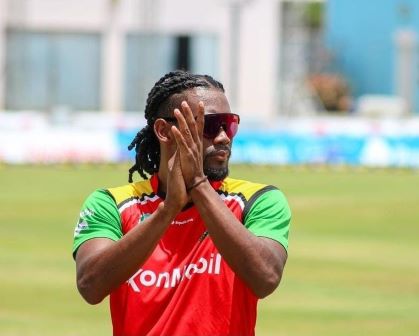 Keemo Paul is Gauyana's latest sensation. In the current CPL season, this 25-year-old batting all-rounder is killing with big sixes and a golden arm. Guyana produces only a few cricketers, but he made an exception for this. Keemo currently has one of the highest strike rates in the CPL and has a decent chance of gaining international exposure.
Paul previously participated in the IPL in 2019 with the Delhi Capitals; however, his eight matches did not make an impact. But based on his form, he can make a substantial amount if he registers for the auction this year.
Brandon King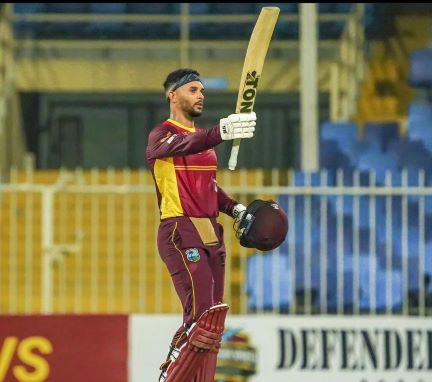 Source: Brandon King/Instagram
Brandon King, who is playing for Jamaica this season, is on fire. This Caribbean batsman smashed a superb half-century against the St. Lucia Kings in the tournament opener. Not only that, but he is presently the CPL's leading run scorer with 267 runs. King had a tremendous year, and he also scored 85 runs in the T20I series finale against India earlier this month.
Kinghs has never played in the IPL, but if he makes himself available in the IPL 2024 auction, he will undoubtedly fetch a high price. MI and Punjab are both interested in him.
Also Read: How And Where To Watch India vs Australia ODI Series 2023 For Free, Schedule, Venues And Live Streaming Details
Rakeem Cornwall
Source: Rahkeem Cornwall/ Instagram
This 30-year-old giant cricketer rose to prominence two years ago owing to his height and weight. Regardless of his measurements, he is a good all-around player. Though he did not do well in international cricket, his CPL 2023 season is going extremely well. He not only struck out a century but also had a strike rate of more than 183 in eight innings.
Rahkeem has never played in the IPL, but his power-hitting ability might attract franchises in the IPL 2024 auction. Punjab, which needs a decent all-rounder, may bid on him.
Chris Sole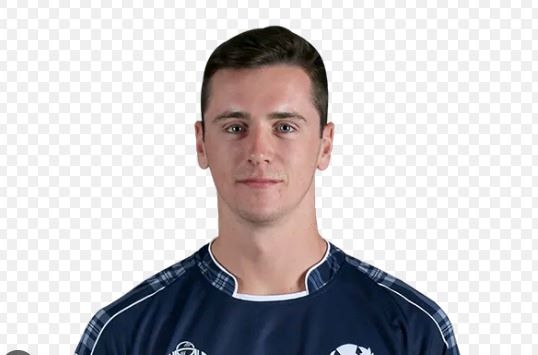 Image Source: ESPNCricinfo
Scotland's fast bowler Chris Sole drew notice when he hit 150 kmph on the speedometer during the ICC World Cup 2023 Qualifiers in Zimbabwe. Despite the fact that Scotland did not qualify for the big event, Sole earned high appreciation for his work.
Sole has also never played in this cash-rich competition, but he may do so in the upcoming IPL. Though he cannot compete with all of these wealthy cricket boards, his talent may propel him to prominence.