Diego Simeone Extends La Liga Club Atletico Madrid Contract Until 2027. After months of speculation, Argentine manager Diego Simeone extended his contract with La Liga club Atletico Madrid until 2027. Simeone has been at the Spanish club since December 2011, i.e., for over twelve years. With this extension, the Argentine's stay at Atletico will become one of the longest reigns ever as a coach of a European team in modern times. 
Diego Simeone has been the most successful manager in the history of Atletico Madrid. They have won La Liga twice (2013/14 and 2020/21), Copa del Rey once, Europa League twice,  European Super Cups twice, and Spanish Super Cup once since he took charge. Moreover, he has also taken Atletico Madrid to the finals of the Champions League twice – 2014 and 2016, losing against Real Madrid on both occasions. Thanks to these achievements, Atletico Madrid attained a peak UEFA club ranking of No. 2. 
The Argentine has coached Atletico Simeone for a total of 642 games, winning 380 matches out of them. He has lost just 18% of the matches he coached them in. Diego Simeone is pretty well known for his defensive and physical style of play and is often critiqued by the masses for his 'park the bus approach'. However, he does not shy away from using quick counterattacks as and when required. Between 2014 and 2016, when Atletico Madrid reached the final of UEFA Champions League final twice, they portrayed a perfect display of the same. 
Also Read: Lionel Messi: Individual Awards, Club Achievements And All You Need To Know
Diego Simeone Salary 
Diego Simeone reportedly earns an annual salary of £29,846,244 which sums up to £573,966 weekly. This makes him the highest-earning manager (of a football club) in the world. The next two managers in the list are both from the Premier League. Pep Guardiola currently earns around £19,721,724 annually at Liverpool while Jurgen Klopp earns around £15,714,096 at Manchester City.
This salary is justified for the Argentine coach considering the longevity of his stay at the Spanish club. The reason for the delay in his extension was the same as many believed that it was unreasonable for the club to pay such a hefty fee to Simeone as he has also not been able to achieve much with them for the past couple of years. His salary according to the latest contract that he signed with them has not been revealed yet.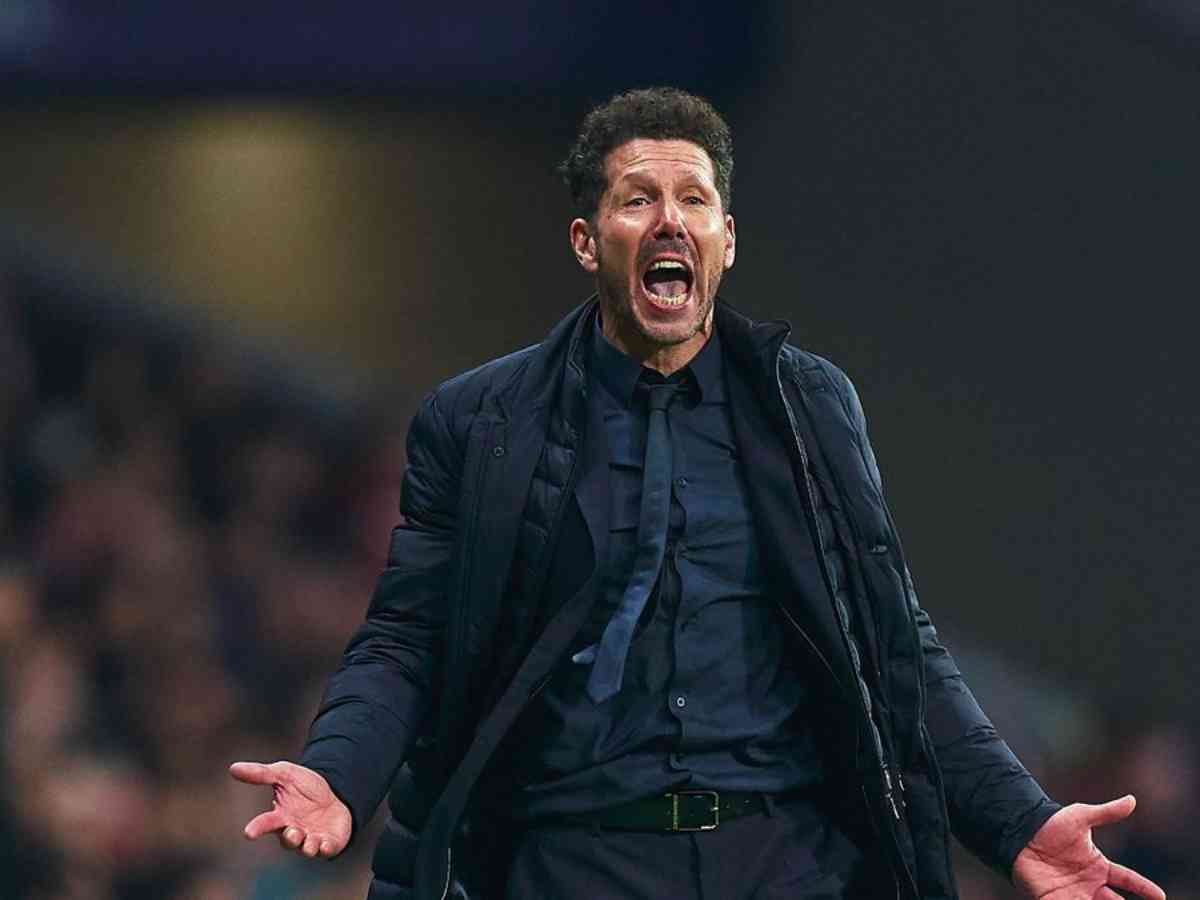 Atletico Madrid's current state in the La Liga 
Atletico Madrid is currently 4th on the La Liga points table with 25 points in 11 matches. They are just within 2 points reach from FC Barcelona who are third with 27 points in 12 matches. Alvaro Morata and Antoine Griezmann are currently their joint-highest goalscorers for the 2023-24 season. They have each scored 7 goals so far in the league. 
In the Champions League, they have been placed in a fairly easy Group E alongside Lazio, Feyenoord, and Celtic. They are the table-toppers of Group E currently with 8 points in 4 matches and are expected to qualify for the knockouts easily.